COMPLEX SKULL BASE TUMORS
The brain is the most complex organ of our body. Most types of brain surgery are critical and complicated processes that require expert surgical care. Each surgery is treated on a case-by-case basis because the outcome may vary in each case. Although surgeons are extremely careful and thorough while operating, brain surgery is associated with several risks. It can also take time to recover after brain surgery, especially if open surgery is being performed. Brain surgery is not always dangerous. All surgical procedures carry some amount of risk, whereas brain surgery carries a higher risk because it is a major medical event.
Skull base tumors, which are situated at the base of the brain need considerable expertise. Certain brain tumours can be very difficult to treat due to:
LOCATION- Functional areas, Deep-seated, neuro-vascular proximity

SIZE- Larger the tumor, difficult is the surgery as the brain matter gets adherent to the tumor. Even a small tumour can be very complex due to its deep location

BLOOD SUPPLY- Some tumors like meningiomas can be extremely vascular, causing a lot of blood loss during surgery

VENOUS INVOLVEMENT- Some tumors like meningiomas grow inside the venous channel posing a greater challenge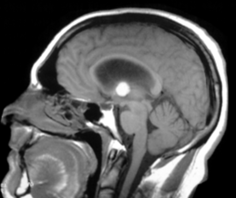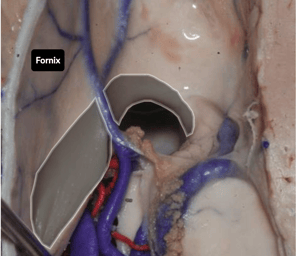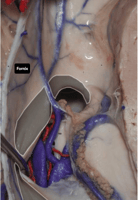 Location of 3rd ventricle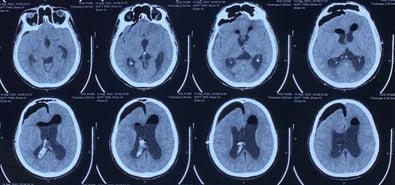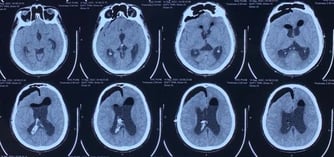 CT-After surgery showing total excision
1.LOCATION: Deep Central Location. Colloid Cyst in 3rd Ventricle




2.LOCATION, SIZE, AGE: Giant craniopharyngioma in a 4 year old baby


CT Scan-After Surgery showing partial excision
(Operated through a single approach)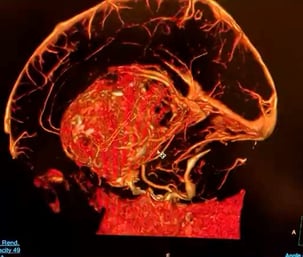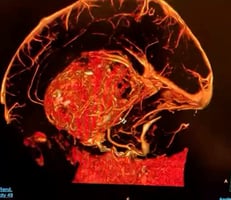 3.COMPLEX ANATOMY AROUND THE TUMOR & THE VASCULARITY : GIANT PETRO-CLIVAL MENINGIOMA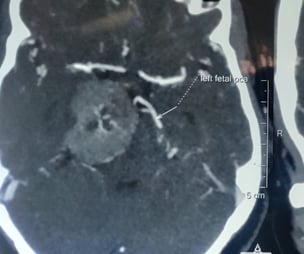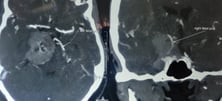 Giant petro-clival meningioma
Giant petro-clival meningioma are one of the most difficult meningiomas of the brain due to their deep location, high vascularity, proximity to the brain stem, and important blood vessels and nerves.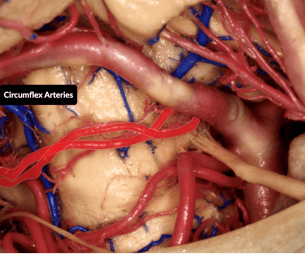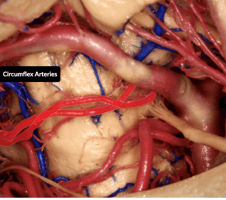 4. DEEP LOCATION AND VASCULARITY THIRD VENTRICULAR MENINGIOMA
Tumor in the third ventricle- MRI AFTER SURGERY showing total excision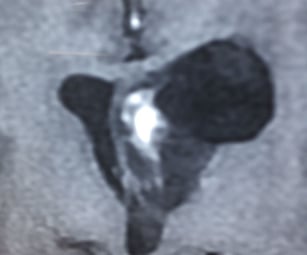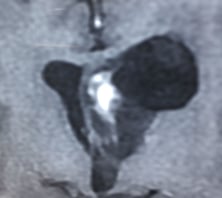 Tumor in the third ventricle- MRI BEFORE SURGERY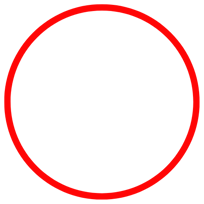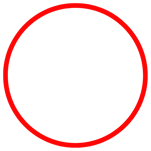 Third ventricular meningiomas can be difficult to remove due to very narrow access, location and vascularity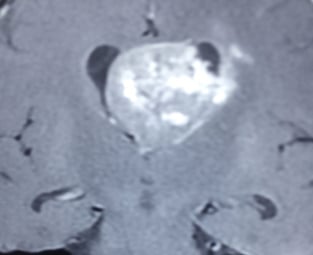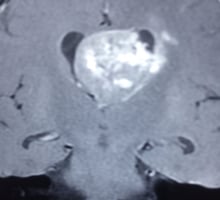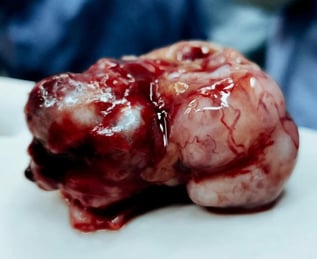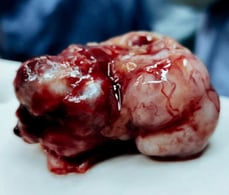 These tumors grow by displacing important vessels of the brain. Injury to any one of them can cause disastrous results.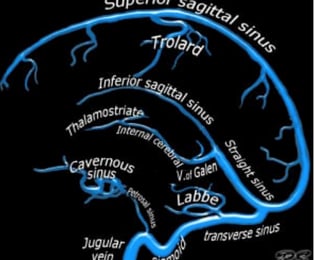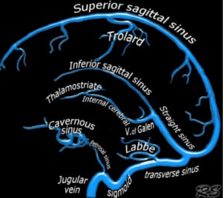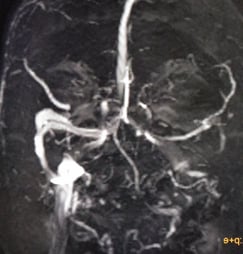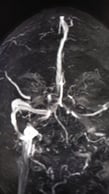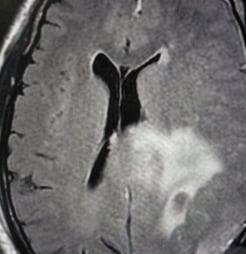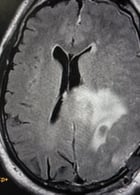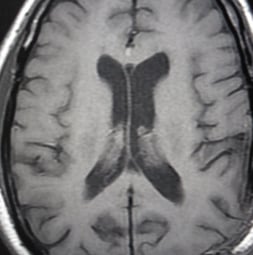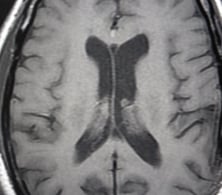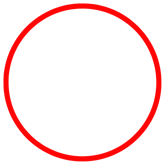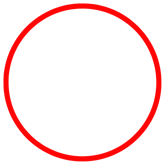 MRI- Three months later showing resolution of infarct
Tumor over the motor strip showing involvement of the veins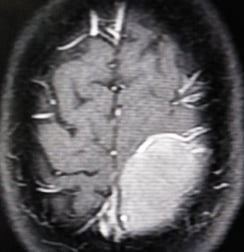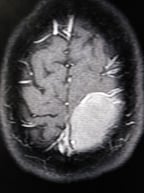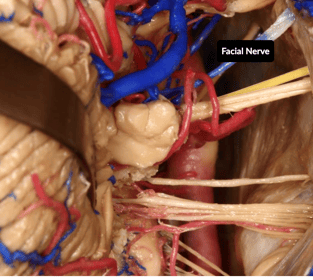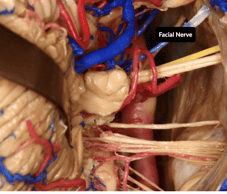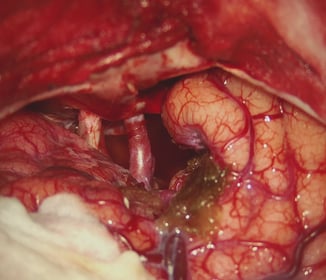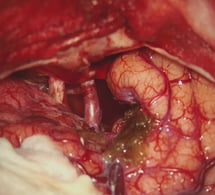 Growth in cervices (between brain, arteries and nerves) EPIDERMOID TUMORS
After completion of tumor removal
Epidermoid tumors are known to in-grow in the cervices of the nerves, blood vessels and the brain.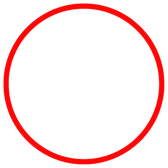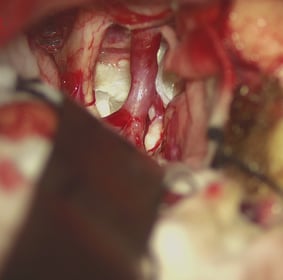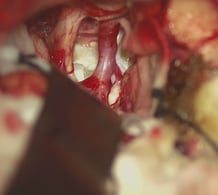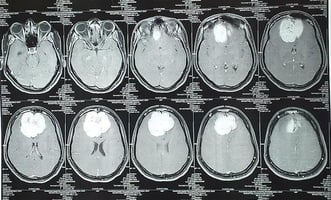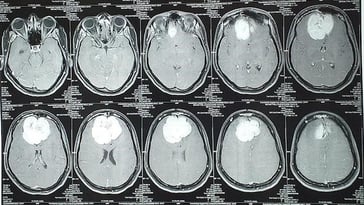 These tumors are extremely vascular. The goal of the surgery is to remove the tumor completely if possible with preservation of the neural tissue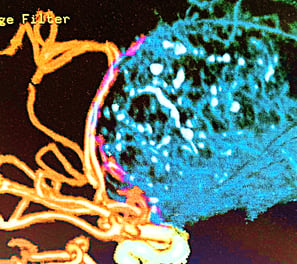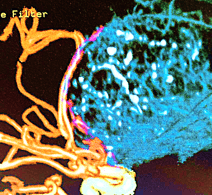 9.CROWDED SPACE- Cerebello-pontine angle Meningioma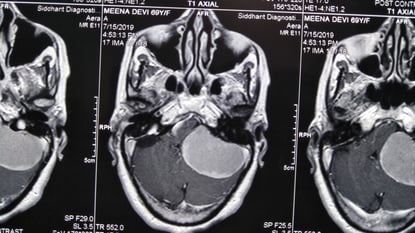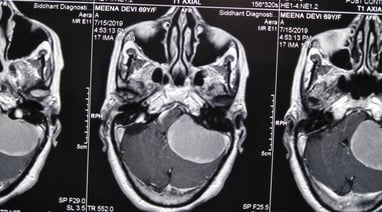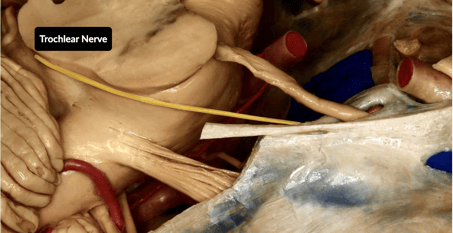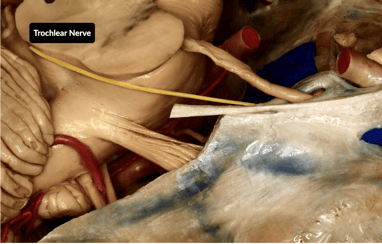 Cerebello-pontine angle Meningioma