These procedures are done with ENT specialists in following conditions.
Cerebrospinal fluid (CSF) leaks are one of the common complications after traumatic brain injuries (TBI). The risks of CSF leaks can be detrimental to the outcomes of the patients. Early diagnosis and proper management is imperative for it is strongly associated with a better long-term prognosis of the patients.
Traumatic CSF leak is reported to be approximately 10% to 30% of the skull base fractures in adults. More than half of these CSF leak is presented within 48 hours of the trauma while almost all CSF leaks occur within 3 months in delayed manner. The most common fracture sites leading to CSF leaks following TBI are the frontal sinus (30.8%), sphenoid sinus (11.4–30.8%), ethmoid (15.4–19.1%), cribriform plate (7.7%), frontoethmoid (7.7%) and sphenoethmoid (7.7%)
CT cisternography, though invasive, helps accurately identify the site of CSF leak, especially in the presence of multiple bony defects. Magnetic resonance imaging (MRI) accurately detects CSF leaks and associated complications such as the encephaloceles and meningoceles.
Following vehicular accident, this patient had nasal bleeding which later was replaced by CSF leak. This did not stop with conservative measures. The CT scan and MRI brain showed a defect in the cribriform and ethmoid sinuses. This defect was repaired by nasal endoscope using fat, septal flap and fibrin glue. These surgeries are performed in collaboration with ENT colleagues.
Some CSF leaks improve with bed rest alone. Other CSF leaks may need surgical treatment.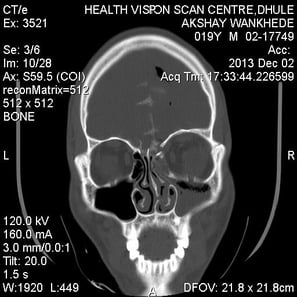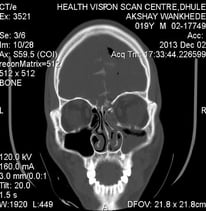 Fracture of skull base bone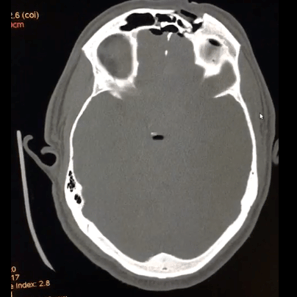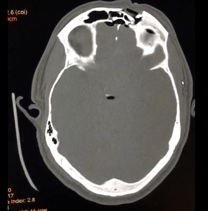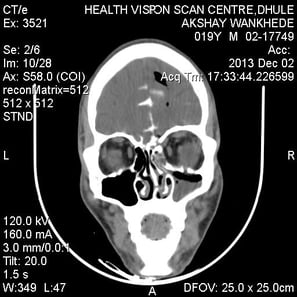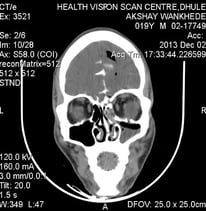 Fracture of frontal air sinus
CT cisternography showing site of CSF leak into the nose
2.ENDOSCOPIC PITUITARY SURGERY
The pituitary gland is located at the bottom of your brain and above the inside of your nose. It is responsible for regulating most of your body's hormones, the chemical messengers that travel through your blood.
Endoscopic surgery is performed through the nose to remove tumours from the pituitary gland and skull base. In this minimally invasive surgery, the surgeon works through the nostrils with a tiny endoscope camera and light to remove tumours with long instruments. It is the most common surgery used to remove pituitary tumours.
In many cases, an ear, nose, and throat specialist will work with a neurosurgeon.
After complete tumour removal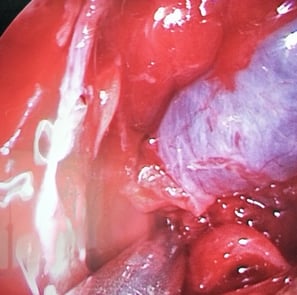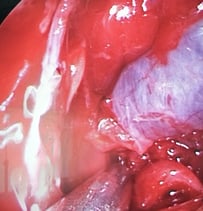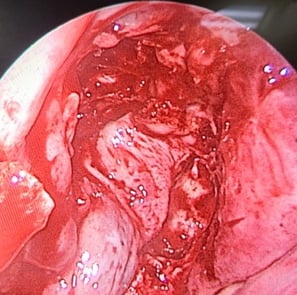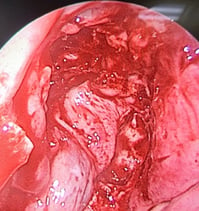 Sealing the area with local flap, fat and Fibrin glue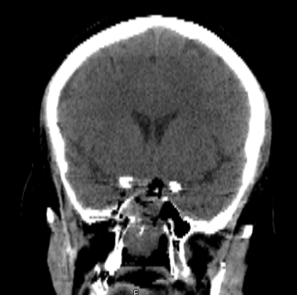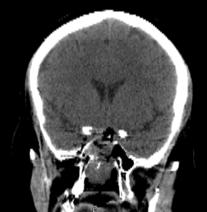 Post-operative CT scan. Complete tumour removal